Innovative Software Technologies
Capabilities Statement
We specialize in software development, business intelligence, and project management for private and government sectors.
Roman Palnikov, CEO
romanp@istway.com
916.601.1244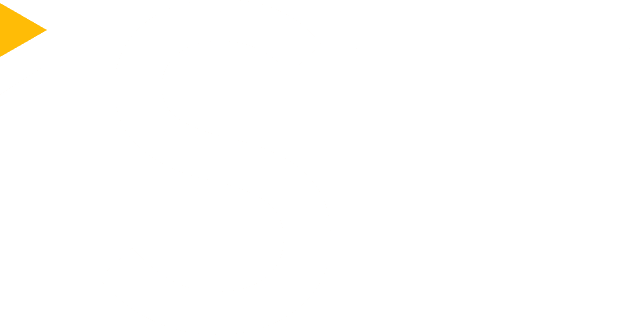 Innovative Software Technologies Inc.
500 Capitol Mall, Suite 2350
Sacramento, CA 95814
Who We Are
Software Development
▶

Business Intelligence

▶

Project/Program Management

Founded in 2008, Innovative Software Technologies Inc. (IST) is a technology consulting company, providing information technology and professional services to the federal government, state, local municipalities, and the private sector. As a customer-focused, quality-driven organization, we use industry best practices to enable our clients to collect, warehouse,  and manage their business data.
System
Design





Cybersecurity
Risk Analysis
▸ System & Application Development
▸ Scientific Engineering & IT Assistance
▸ Data Modeling & Database Design
▸ Payroll & Benefits Administration
▸ Data-Mining & Cash Flow Projection
▸ PERL & Legislation Amendments Programming
▸ Actuarial Valuations & GASB Reports
▸ CalPERS
   California Pension Retirement System
▸ StanCERA
   Stanislaus County Employees' Retirement Association
▸ MCERA
   Merced County Retirement Board
▸ BuddyIns
SBA, Small Business (Micro) Cert. ID: 1741614
TIN: 26-3803422
UE ID: W39KNLSDKEJJ6
CAGE Code: 8JPZ9
GSA Contract No: 47QTCA22D0024
GSA Contract Period: 11/20/2021 – 11/29/2026
541511 Custom Computer Programming Services
541512 Computer Systems Design Services
518210 Data Processing, Hosting, and Related Services
541511 Custom Computer Programming Services
IST Past Performance
Executive Summary
Our company specializes in providing comprehensive IT engineering to organizations in the areas of research, development, and innovation. With a multidisciplinary team of highly skilled IT engineers, we offer a wide range of expertise delivering efficient solutions that improve system scalability, enhance data integrity, enforce effective cybersecurity, and maintain clients' digital assets. We are dedicated to delivering innovative solutions that address business needs and help the government and public sector organizations to streamline compliance processes.
System & Application Development
We provide custom system and application development services that cater to unique business processes and requirements. Our software developers utilize industry-standard programming languages, frameworks, and development methodologies to build scalable, secure, and user-friendly applications that meet our clients' exact specifications.
Scientific Engineering & IT Assistance
We specialize in cloud computing, virtualization, and High-Performance Computing (HPC) to optimize computational resources for complex scientific simulations and data analysis. We excel in creating compelling visualizations and communication materials to present complex scientific, financial and engineering concepts coherently and effectively.
Data Modeling & Database Design
We offer data modeling and analysis services to clients with millions of members. We employ proven techniques to optimize database performance and enhance query efficiency. Our team analyzes query execution plans, identifies bottlenecks, and applies indexing, query optimization, and performance tuning strategies to maximize system performance, taking into account factors such as data access patterns, system requirements, and growth projections to design a robust architecture that ensures data integrity, availability, and scalability.
Payroll & Benefits Administration
We provide technology-driven solutions to manage payroll and benefits administration systems. We build user-friendly self-service portals for employees to access their payroll information, and benefits details. Our dedicated comprehensive administration services alleviate administrative burdens, minimize compliance risks, and enhance employee satisfaction.
Data-Mining & Cash Flow Projection
We possess expertise in data mining, a process that involves extracting valuable information and patterns from large and complex datasets. We develop robust cash flow projection models that forecast future cash inflows and outflows based on historical data and key business drivers. We assist organizations in managing financial risks by identifying and analyzing risk factors that can impact cash flow. By utilizing data visualization techniques we present complex financial information in a clear and concise manner. We develop scripts and algorithms that automate data extraction and parsing, saving time and improving accuracy in compliance-related tasks.
PERL & Legislation Amendments Programming & Implementation
We implement Public Employees' Retirement Law (PERL) changes and Legislation amendments to ensure system compliance with the current law requirements and regulations.
Actuarial Valuations & GASB Reports
We understand the complexities of legislative frameworks and leverage our technical expertise to develop customized solutions that ensure adherence to the latest regulations. We build Actuarial Valuation Systems and financial tools to perform liabilities and assets calculation to assess long-term sustainability of defined benefit pension plans. We create applications and comprehensive Governmental Accounting Standards Board (GASB) reports implementing frequent accounting principle changes.

Contact Us
Innovative Software Technologies is here to provide exceptional service and a personal commitment to your success.